The Ornithological Technical Committee (OTC) of the Pennsylvania Biological Survey (PABS) seeks your help in determining the distribution and abundance of nesting Northern Goshawks in Pennsylvania. Click on the links below to view, hear, or download items.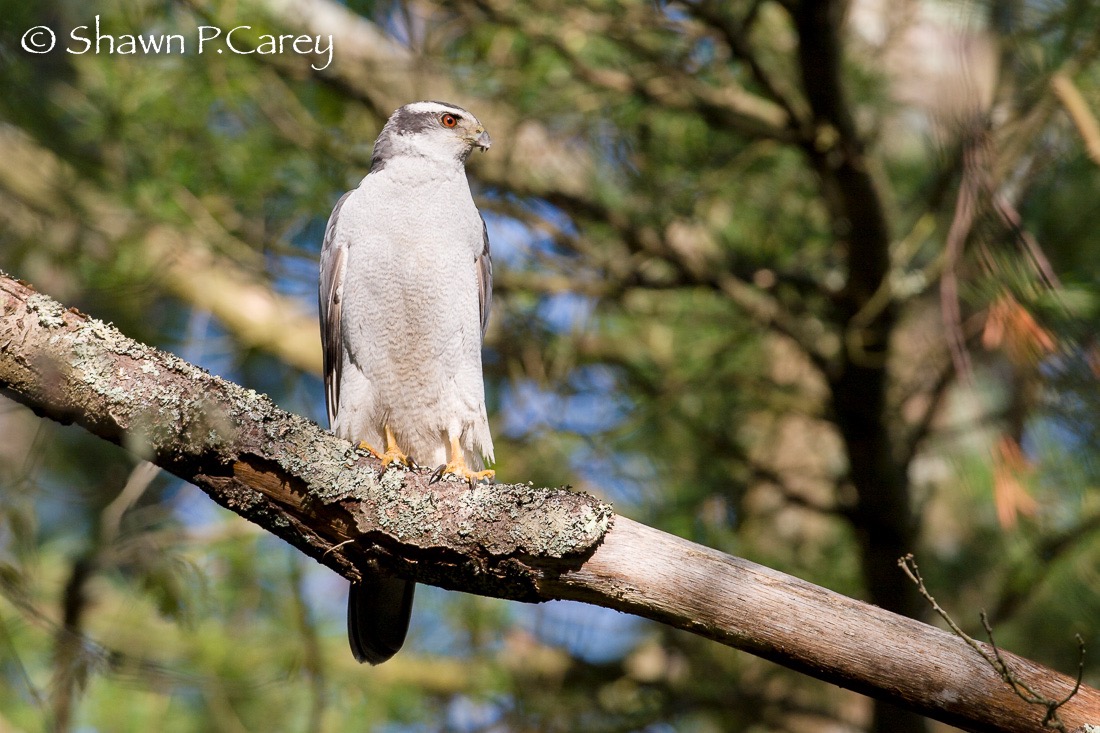 ⬇︎ What is the Pennsylvania Goshawk Project?
⬇︎ How to identify a goshawk or a goshawk nest
Recording of a goshawk calling ➞
⬇︎ Species often confused with goshawks
⬇︎ Report your goshawk sightings
⬇︎ How to map goshawk locations
⬇︎ Goshawk nest data confidentiality policy
⬇︎ Information on goshawk biology and surveys (videos)
⬇︎ Pennsylvania Goshawk Project volunteer sign-up
⬅︎ Support the Pennsylvania Goshawk Project and buy a T-shirt!
Photo by Don Watts